AP
5:47 p.m. EDT September 18, 2016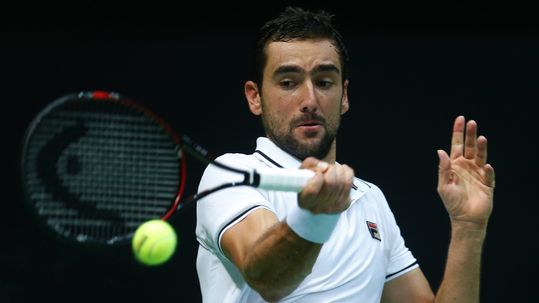 Argentina and Croatia both prevailed on Sunday.

GLASGOW, Scotland (AP) — Argentina reached its first Davis Cup final since 2011 on Sunday after Leonardo Mayer sealed a 3-2 victory over defending champion Britain by beating higher-ranked Dan Evans.
Evans would have expected to face Juan Martin del Potro, who beat Andy Murray on Friday, in the decider but the former U.S. Open champion did not want to risk his fragile body after wrist injuries earlier in the year.
The 53rd-ranked Evans still went down 4-6, 6-3, 6-2, 6-4 to Mayer, who is ranked 114th.
Argentina is through to its fifth Davis Cup final when it will be looking to win the top team prize in tennis for the first time. It faces Croatia in the final.
Earlier Sunday, a commanding performance from Britain's Andy Murray ensured that the semifinal would go to the deciding match.
Murray, who appeared to strain a muscle…