CLOSE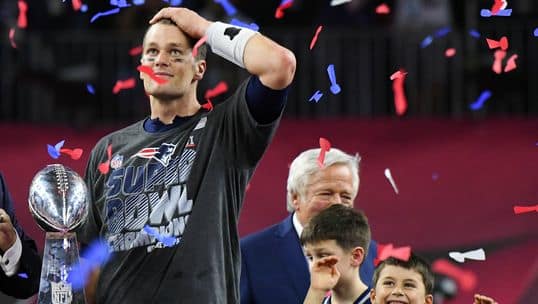 USA TODAY Sports' Lindsay Jones breaks down how the Patriots managed to pull off a comeback for the ages in Super Bowl LI.
USA TODAY Sports
HOUSTON – The greatest Super Bowl comeback of all time pretty much began with one of the most boring halftime speeches ever.
It was typical Bill Belichick. No apparent emotion. Just understated and business as usual, even if the first half definitely was not business as usual for the New England Patriots.
"He cast a wizard spell over us that changed everything," Patriots offensive lineman Nate Solder said after the Patriots beat the Atlanta Falcons in overtime, 34-28, to complete the biggest comeback in Super Bowl history.
And it worked, even if it wasn't really a spell as much as it was a message for his players to do what they normally do. The Patriots had fallen behind 21-0 before cutting that down to 21-3 at halftime. But Belichick, the Patriots head coach, was "comfortable," Patriots linebacker Dont'a Hightower said. "And that makes us…