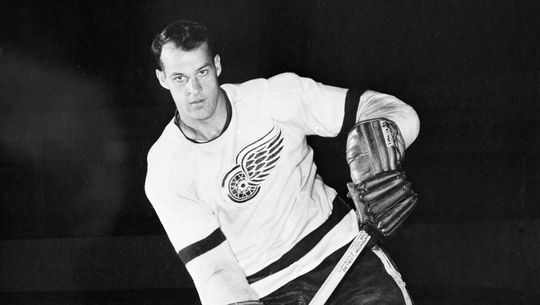 USA TODAY Sports' Kevin Allen reflects on the career and legacy of Gordie Howe, who set the standard for how players perform on the ice and carry themselves off it.
USA TODAY Sports
Internationally known as "Mr. Hockey," hockey legend Gordie Howe had another nickname in the making before his death Friday at age 88 – "Mr. Stem Cell."
Howe received experimental stem cell treatments in Tijuana, Mexico, in December 2014 – treatments that his family credited with helping prolong his life after a debilitating stroke about two months earlier.
Before the treatments, Howe could barely walk or talk and was on the verge of death, his family said. Within hours after the treatments, he regained speech, mobility and vigor.
It was a Lazarus-like story that drew widespread media attention to the treatments while raising questions about their safety and effectiveness. Did the stem cells add a year or more to his life? Or was it mostly a placebo effect – a mental boost combined with natural healing?
The answers will never be known. His son Murray, a…