AP

Published 8:01 p.m. ET April 16, 2017 | Updated 10 hours ago
CLOSE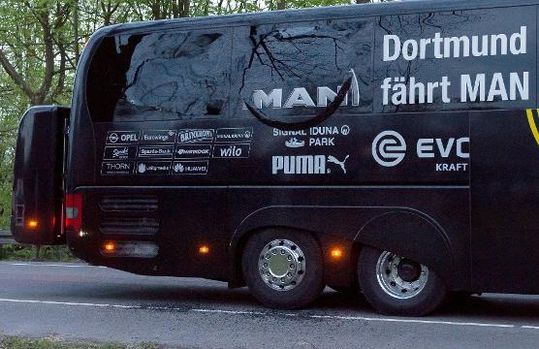 Borussia Dortmund was on its way to a Champions League match when three explosions went off near the team bus.
USA TODAY Sports
BARCELONA, Spain (AP) — Barcelona has already pulled off a seemingly impossible comeback to stay alive in the Champions League.
Now it must do it all over again.
Barcelona hosts Juventus on Wednesday, needing to overturn a 3-0 defeat from the first leg to advance to the semifinals of Europe's top-tier tournament. If Juventus scores first, Barcelona will find itself needing five goals.
Lionel Messi and teammates have one big straw to clutch: their remarkable 6-1 victory over Paris Saint-Germain in the last round to become the only team to ever overturn a 4-0 first-leg loss in the history of the competition. That rout included three goals after 87 minutes were up.
Barcelona manager Luis Enrique is trying once more to rally his players to the challenge, and let Juventus know that his team will be in all-out attack mode.
"We will fight…