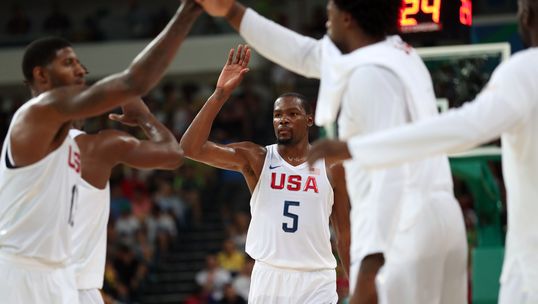 USA TODAY Sports' Sam Amick tells you five things to look for during Day 14 of the Games.
USA TODAY Sports
Corrections and clarifications:  A previous version of this story indicated the alleged robbery took place Saturday morning. It occurred Sunday morning.
No end in sight to Lochte drama
Well, if it wasn't already obvious, this story of the alleged robbery involving four U.S. swimmers isn't going away. In fact, Thursday brought a revelation from the Brazilian police that Ryan Lochte and the other swimmers lied about what happened early Sunday morning. "No robbery was committed against these athletes," the chief of Rio's civil police said.
Instead of addressing that minor discrepancy, Lochte tweeted about his hair.
"Lochte and his story have hijacked these Olympic Games," wrote Christine Brennan. He's stolen the spotlights from thousands of athletes who've worked years on their respective sports, and for that, he owes many, many people an apology.
The other angle to this ongoing saga: The Rio police are by no means absolved of culpability,…