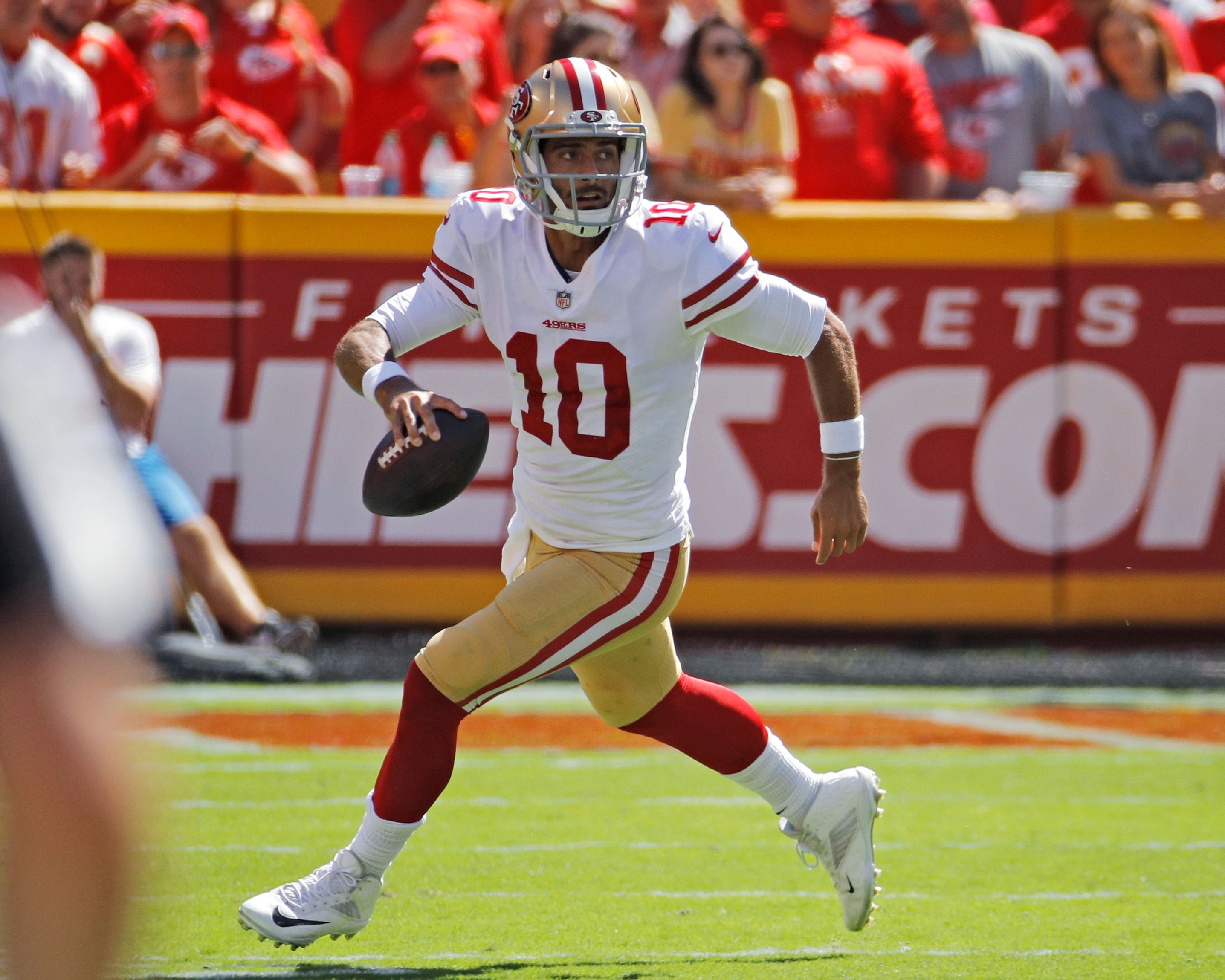 SANTA CLARA, Calif. (AP) — Jimmy Garoppolo has resumed throwing and taking drop backs as he rehabilitates from a major knee injury that derailed his first full season as San Francisco's starting quarterback.
The process of coming back is going smoothly and Garoppolo hopes to be able to take part in seven-on-seven drills when the 49ers begin OTAs next month and be fully cleared by the time training camp starts in late July.
Once the season begins Sept. 8 in the opener at Tampa Bay, Garoppolo believes the only difference will be the brace he will wear on his surgically repaired left knee.
"I wore one initially as a rookie," he said. "Then, I kind of got away from it. I think this year it's a certainty. But, we'll see how it goes down the road."
Garoppolo said he doesn't believe the brace will impact his…