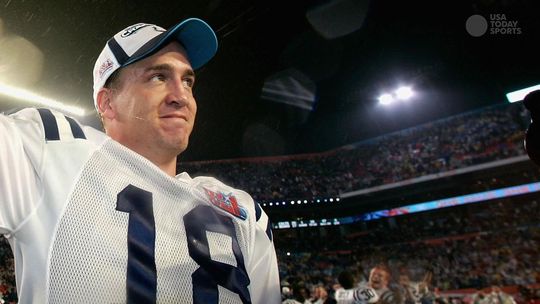 USA TODAY Sports reflects on Peyton Manning's career after confirmation that the legendary quarterback will retire.

There was a symmetry to the start of Peyton Manning's career with the Denver Broncos and the end, at least when it came to how he treated his teammates.
Before his first practice as with the Broncos in April 2012, he went through the locker room and introduced himself to every player on the roster. On Saturday night, hours before his retirement decision became public, he sent text messages to his teammates to let them know the news first.
"I think he just wanted to let his guys know first, before the buzz got out there. We won Super Bowl 50 with him, so I mean we're always going to be a team, always going to be together forever. I think he just wanted to let his brothers know before the world knew," Broncos cornerback Chris Harris Jr. told USA TODAY Sports.
To Harris, who played with Manning all four years the quarterback was in…