CLOSE

In the first two and a half minutes of the new ESPN film about his life, Lance Armstrong tells a story that includes 13 F-bombs, two other curse words and four obscene hand gestures.
And then he really gets going.
► He talks about his teenage years, when he used a forged birth certificate to circumvent the minimum age requirements to enter triathlons.
"Forge the birth certificate, compete illegally and beat everybody," he said of his formula.
► He talks about his "10,000 lies" – not in terms of regret, but as a best practice to protect his empire and conceal his doping in cycling.
"Nobody dopes and is honest," he said. "You're not. The only way you can dope and be honest is if nobody ever asks you, which is not realistic. The second somebody asks you, you lie. It might be one lie because you answer it once. Or in my case it might be 10,000 lies because you answer it 10,000 times."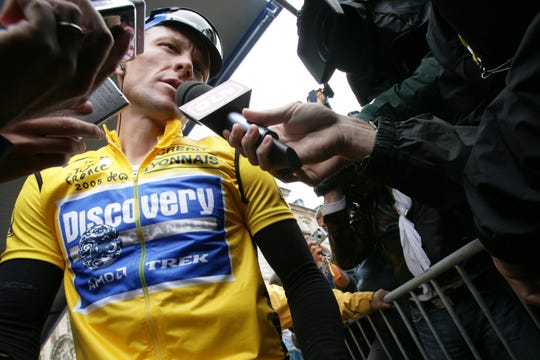 Lance Armstrong's rise and fall as a sports icon is explored in a two-part documentary to be broadcast on ESPN. (Photo: Elizabeth Kreutz, ESPN)
► He also talks about grudges. He still has them, particularly against his