Major League Baseball has a dearth of high-profile stars. Is the problem a down cycle, or is it the sport itself?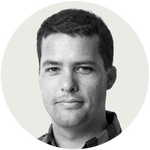 Major League Baseball has a dream matchup for the World Series as two of its marquee franchises, the Boston Red Sox and the Los Angeles Dodgers, face off.
But oddly it also has a problem: Most people, even sports fans, might struggle to name a single player on the field.
The percentage of Americans who say baseball is their favorite sport to watch is at a low. Fewer baseball players have crossed over into wider popular culture than did a couple of decades ago. There is no Derek Jeter or Ken Griffey Jr. at the moment.
By almost any measure, baseball players just aren't well known. ESPN's annual ranking of the most famous athletes in the world includes 13 basketball players, seven football players, several cricket players, two table tennis stars and zero baseball players. And ESPN is a media partner of M.L.B.
No baseball player ranks among the 100 most followed athletes on Instagram,…