USA TODAY Sports
Published 10:18 p.m. ET Oct. 2, 2017 | Updated 3:16 a.m. ET Oct. 3, 2017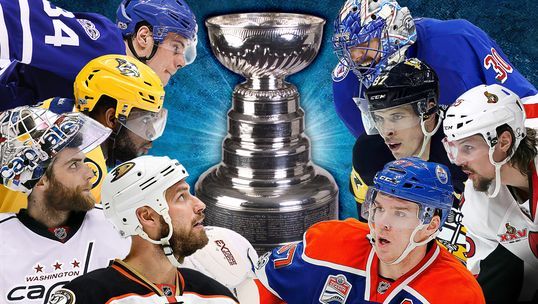 CLOSE

SportsPulse: USA TODAY's NHL insiders Peter Barzilai, Jimmy Hascup and Kevin Allen discuss some of their picks.
USA TODAY Sports
The Pittsburgh Penguins on Monday debuted their 2017 championship rings, which pay homage to the franchise's rich history and recent success.
The rings, per maker Jostens, include "nearly 400 hand-set diamonds."
This past June, the Penguins became the first team since the 1997-98 Detroit Red Wings to repeat as champions. The Pens defeated the Nashville Predators in the Stanley Cup Final in six games, marking the franchise's fifth total championship — and second repeat after Cup wins in 1991 and 1992 — and third of the Sidney Crosby/Evgeni Malkin era.
More: At 30, Penguins' Sidney Crosby isn't slowing down
More: NHL point projections: How we see 2017-18 season unfolding
Those feats are all celebrated in the rings, with the phrase "Back 2 Back"…