Red Sox 9, Dodgers 6 | Boston leads series, 3-1.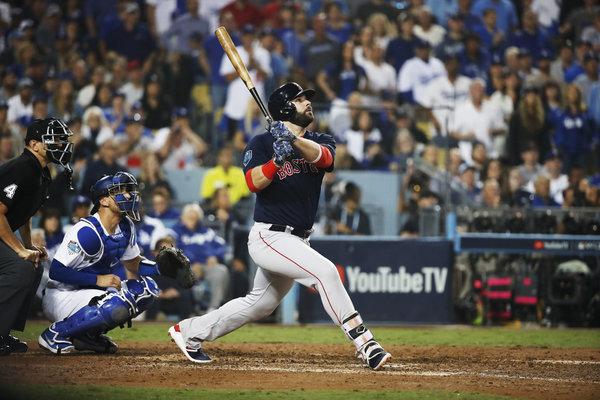 LOS ANGELES — Chris Sale, the Boston Red Sox star pitcher, was furious. He did not appear in Game 4 of the World Series on Saturday, or in the previous game: a record-setting seven-hour, 20-minute affair that ended in a Boston loss. But Sale may have influenced his team as much as any player this weekend.
When the Dodgers' Yasiel Puig hit what felt like a backbreaking homer that left the Red Sox trailing by 4-0 in the sixth inning of Game 4, Sale lit into his teammates with an expletive-filled rant.
At one point, he waved two fingers, illustrating that Rich Hill, the Dodgers starting pitcher who was shutting Boston down, had a limited arsenal of pitches. Yet the Red Sox, who had the majors' best offense during the regular season, were sluggish, particularly their star hitters.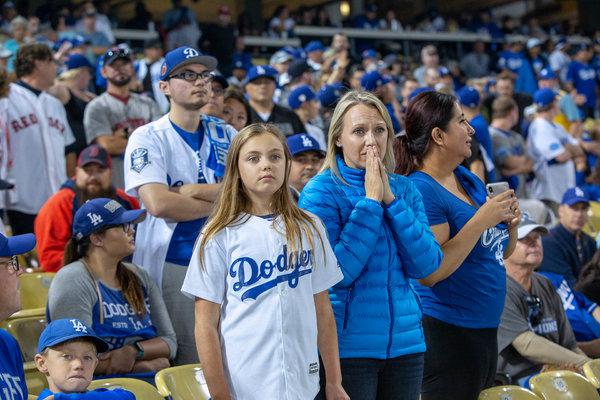 "Oh my God, he was mad at us," Red Sox second baseman Brock Holt said. Third baseman Rafael…