The Polynesian Football Hall of Fame announced several of the nation's top Class of 2020 recruits have committed to play in the 2020 Polynesian Bowl, set for January of the same year in Honolulu, Hawaii.
The third installment of the Polynesian Bowl is set for January 2019 at Aloha Stadium. In a short amount of time, it's begun to attract many of the nation's top players. Mike Bellotti and Jim Zorn are set to coach in this year's bowl, which will also be awarding a Polynesian Player of the Year.
All five of these players have agreed to be Polynesian Bowl ambassadors as well.
SAV'ELL SMALLS
Sav'Ell Smalls
LB/DE, Garfield (Seattle)
The 6-foot-5, 240-pound edge rusher extraordinaire is the most coveted 2020 recruit in the Pacific Northwest, ranked No. 1 nationally for his position by 247 Sports and No. 3 overall. He registered 90 tackles and nine sacks last season to earn Defensive Co-MVP of the Seattle Metro League, and also averaged 21 yards per catch with four touchdowns as a tight end.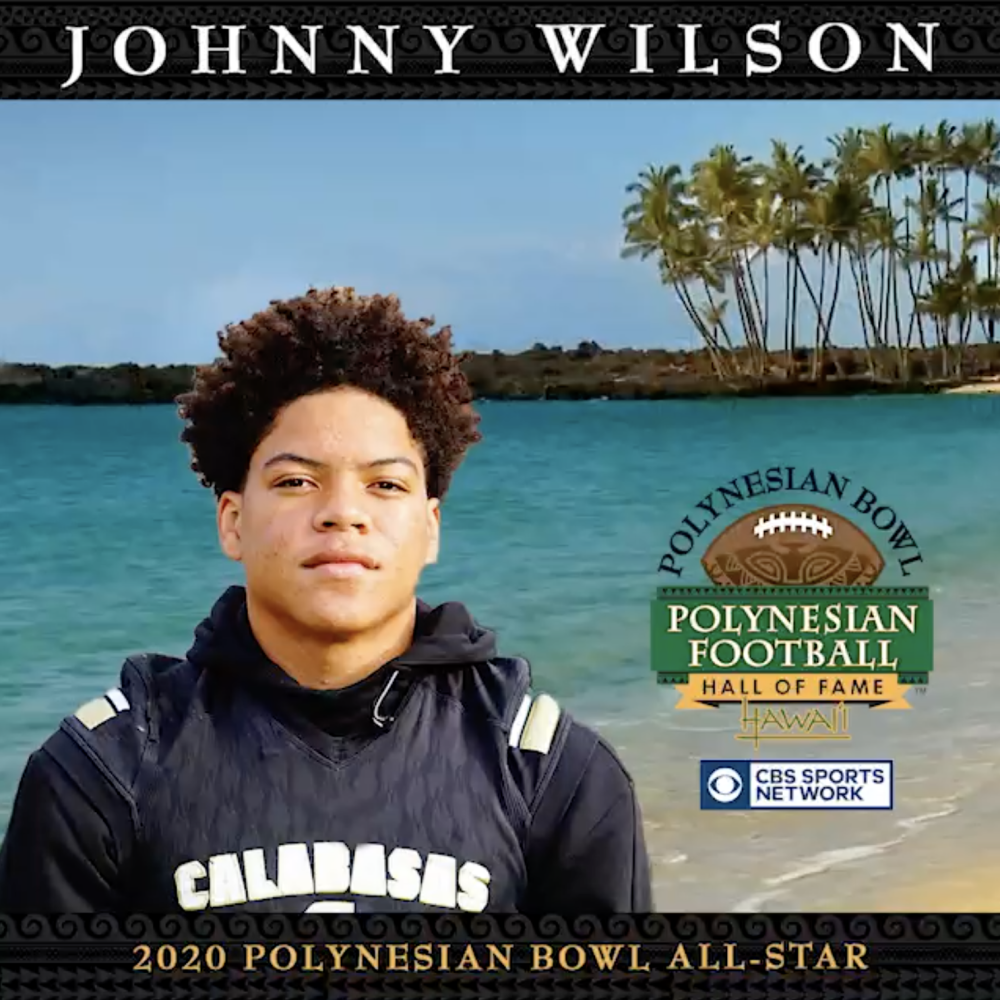 Johnny Wilson
WR, Calabasas (Calif.)
The 6-foot-5, 215-pound vertical virtuoso is ranked No. 15 overall nationally by 247 Sports, and No. 3 for his position. He was a…