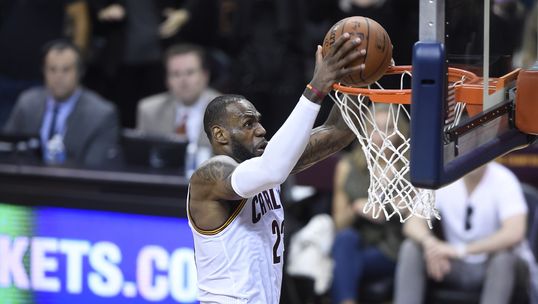 USA TODAY Sports' Sam Amick breaks down LeBron James' dominant Game 6 performance that brought Cleveland down from a 3-1 deficit to force Game 7.

Late in the fourth quarter of Game 6 of the NBA Finals on Thursday night, with the Cleveland Cavaliers on the verge of forcing a Game 7 with a second straight must-win victory over the defending champion Golden State Warriors, Stephen Curry did something that Stephen Curry so rarely does: He lost his cool.
After picking up his sixth foul of the game, Curry — clearly frustrated with the foul that was called and the overall outcome of the game — threw his mouthpiece towards the stands. It hit a fan sitting courtside, and Curry was ejected after picking up a technical foul. It was the first ejection of his career.
Being the stand-up guy that he is, Curry went over to the fan, apologized and shook hands with him, but the heightened level of frustration from such an even-tempered individual said it all.
"He had every right to be…