CLOSE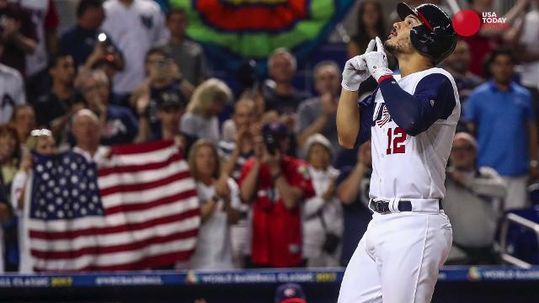 USA TODAY Sports' Jorge Ortiz takes a look at how the major teams will fare in the second round of the World Baseball Classic.
USA TODAY Sports
SAN DIEGO — They spent the afternoon defending their tranquil demeanor, insisting they have the same fiery emotions as everyone else in this World Baseball Classic tournament, but express it in a different way.
Perhaps it's a cultural difference. Maybe it's because they're mostly seasoned veterans.
It just never dawned on Team USA that they needed to start showing their emotion simply to get people interested in the World Baseball Classic.
You want to see emotion?
You got it, baby.
Take a look at what happened in USA's dramatic 4-2 comeback victory Wednesday night over Venezuela.
There was hometown hero Adam Jones throwing his fist into the air, hopping across home plate, skipping to the dugout and chest-bumping his teammates after his game-tying homer.