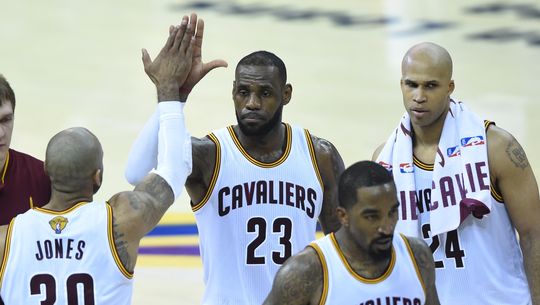 Former NBA player Eddie Johnson breaks down what to expect in Game 7 of the NBA Finals as LeBron James and the Cavaliers try to make history against the Warriors.
USA TODAY Sports
Charles Barkley has spoken again, this time on Steph Curry throwing his mouthpiece into the stands and inadvertently hitting a fan with it after being ejected from Game 6 of the NBA Finals.
"If you are a fan sitting that close, you're eventually going to have something like that happen," Barkley told USA TODAY Sports. "Reminds me a little of the old Western movies where just before a gunfight people run across to the other side of the street. It's a wonder no one gets shot."
Typical Barkley. Charles Barkley Jr., that is.
Charles Barkley Jr. lives in Mesa, Ariz., 30 miles from the Scottsdale home of the ultra-opinionated, former NBA star who works for Turner Sports. He has fielded more than a few phone calls meant for the more famous Barkley.
The two Barkleys met in 1988, and there's proof — a photo of Charles Barkley Jr. and his father, Charles Barkley Sr., standing on…