CLOSE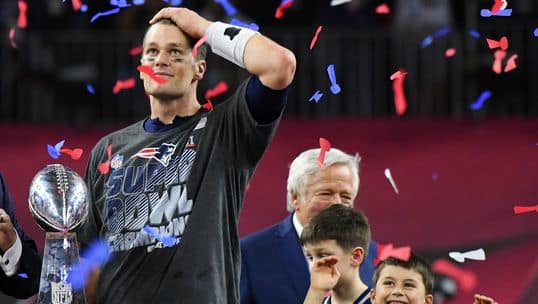 USA TODAY Sports' Lindsay Jones breaks down how the Patriots managed to pull off a comeback for the ages in Super Bowl LI.
USA TODAY Sports
The end of what could be the most dramatic team sports year ever came, fittingly, in the same building where it began.
Sunday's stunning Super Bowl LI saw New England's Tom Brady do what no one else did in the previous 50 Super Bowls — bring a team back from 25 points down — to win his fifth Lombardi Trophy.
The 34-28 victory over Atlanta capped a thrilling run of five 2016 major team sports championships that began last April 4 when Kris Jenkins hit a three-pointer at the buzzer to lift Villanova over North Carolina 77-74 on a court placed over the football field at Houston's NRG Stadium.
The winning shot came just after Tar Heel Marcus Paige tied the score on a double-pump three-pointer with 4.7 seconds left. It was Villanova's second national title but first since 1985. As USA TODAY Sports' Nicole Auerbach wrote: "Indeed, there was something magical and full-circle about this Wildcats squad. Maybe it…