This really was a tough moment, the kind of which you don't see in many other golf tournaments throughout the year.
U.S. golfer Gerina Piller went into Saturday's final round just two shots off the lead and the best-placed American in the field. With just five players ahead of her, all she needed was a solid final round to walk away from Rio with a medal.
But, unfortunately for Piller, it didn't happen that way. A final round 74 dropped her all the way down to T-44, worse than any of the other Americans in the field. She was utterly distraught afterwards.
"It's tough, just because there's just so much on the line with golf being back in the Olympics for the first time," she said. "I'm gonna work harder."
You can watch the full interview on NBC's website.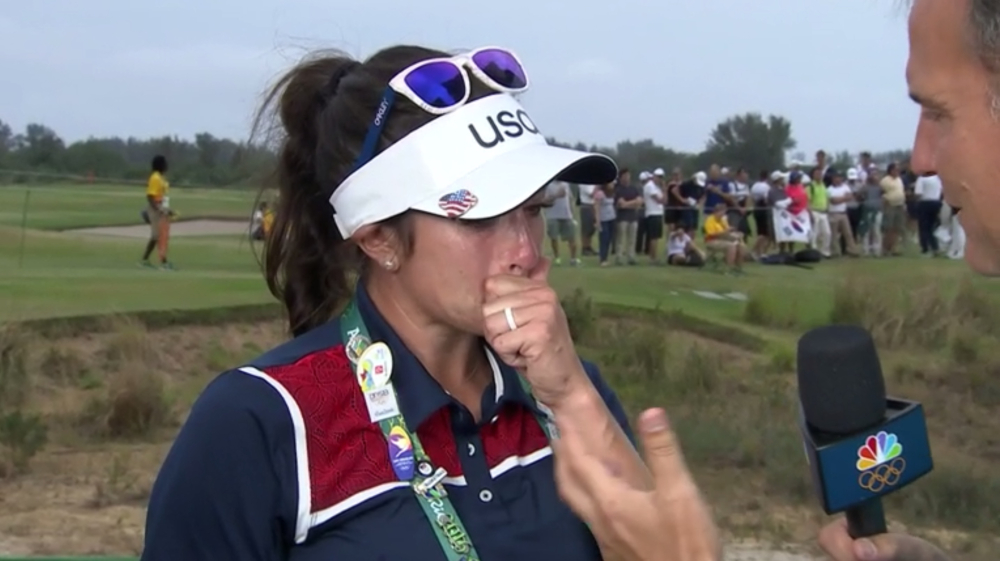 A local TV station tried to surprise Michael Phelps at the airport. It didn't go well.
49m ago

Michael Phelps gave Simone Biles a lesson in how to stack her medals
1hr ago

Usain Bolt would be a terrifying NFL…