USA TODAY

Published 7:05 a.m. ET April 11, 2017 | Updated 7 hours ago
CLOSE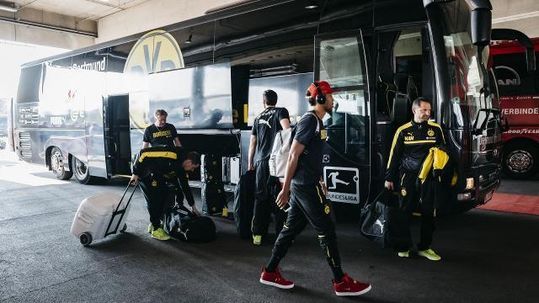 Three explosions hit Borussia Dortmund's team bus, injuring one player. Police said there was no danger to the fans at the stadium.
Video provided by Newsy
Newslook
The UEFA Champions League continues with the second leg of the quarterfinals on Tuesday and Wednesday.
German Bundesliga sides Bayern Munich and Borussia Dortmund will have their work cut out for them after suffering home defeats in the first leg. Atletico and Real Madrid, meanwhile, return home sporting one-goal aggregate advantages.
Game times are listed below, including TV channel. All times Eastern.
MUST-READ STORIES
• Dortmund manager upset game rescheduled so quickly after attack.
• Arrest made for explosion near Borussia Dortmund team bus.
• Borussia Dortmund fans opened homes to opposing fans.
• Explosions go off near Borussia Dortmund team bus.
QUARTERFINALS, FIRST LEG
Tuesday, April 11 (2:45 p.m.)
Juventus 3 FC Barcelona 0 (Juventus Stadium, Turin)
Wednesday, April 12 (12:45 p.m.)